Get To Know Your New Favorite Spot
THE JOE'S DAIRY BAR
& GRILL STORY
We're Joe's Dairy Bar and Grill, and our mission is to provide over-the-top food and fun for busy families on the run, so that they can enjoy memory-making-meals that are oversized and imaginative.
 We're thrilled that everyone who visits Joe's Dairy Bar and Grill know that they are getting the unique and enjoyable meals and desserts that today's busy parents want their families to enjoy.
We're the Storino Family (Steve, Stacey and Steve Storino, as well as Dad/Grandpa ("Poppie") John Storino and Grandma Mary Storino.  
We love food.  A lot.  And we love the concept of family.  A lot.
Joe's Dairy Bar and Grill was originally a business known as "Uhle's" that, from 1960 through the present time, serves delicious delicacies to happy families in Hopewell Junction, New York.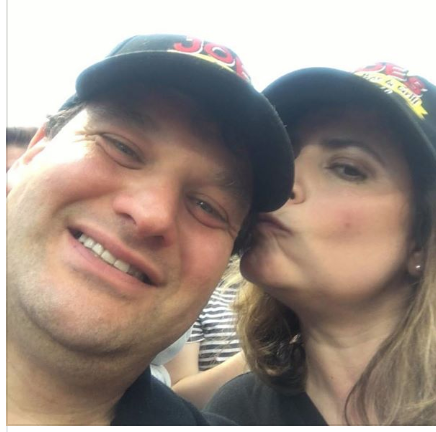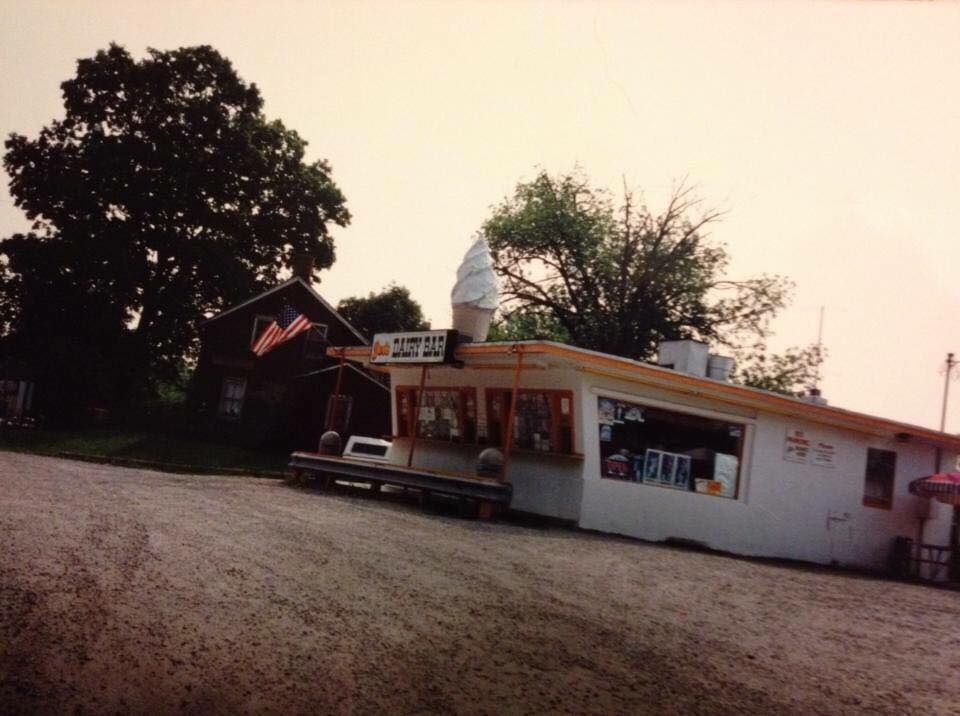 The Storino family decided to purchase the business in 2002 and has owned it ever since. 
It's an honor to serve our cravings-focused-foods to foodies who value themselves enough to invest in fun food memories for themselves and their families. 
Every customer is precious to us, from JDB&G newbies to people who are now three generations deep loyal to Joe's.
Upgrading both the hot food menu and the ice-cream-based desserts was more of a process than we ever would have thought when we started!  
As time went on, we realized that many parents, just like us, might be racing around with kids in tow, needing to feed their families but wanting so much more…like creating memories out of the meals they're feeding their loved ones.
We hesitated before overhauling what has now become Joe's Dairy Bar and Grill. 
We were concerned that if we upped the hot food ante that we'd have issues with our ice-cream-loving purists, since they were used to things "the way they've always been."
We also were concerned that today's busy parents wouldn't be willing to re-route their hot food stop to feed their kids on the way to their after-school activities. 
For the longest time, we'd just been seen as "a basic dessert place."
But then we realized that many families' lives are missing something as they race around from activity to activity and chore to chore–notably, happy family memories.  
Life is two-dimensional without that all-important third dimension that involves food, family and fun.  
No wonder today's crazy-busy lifestyle isn't satisfying for people like it used to be years ago!  We've all got so much to do!  
But with so much on a parent's plate today…what can you do, right?
 So we decided to set out to create the most imaginative, unique and convenient cuisine, available both through in person ordering OR for purchase online.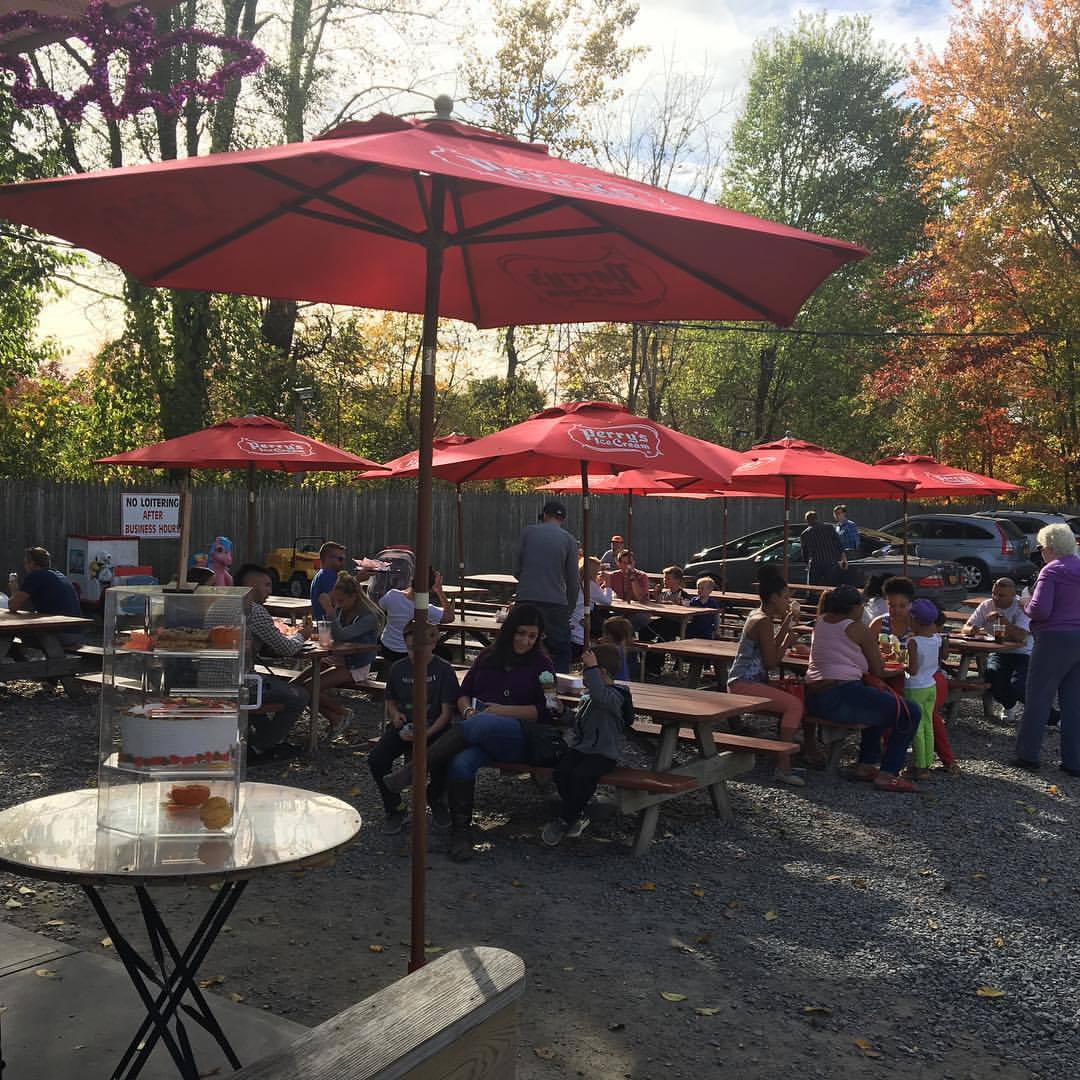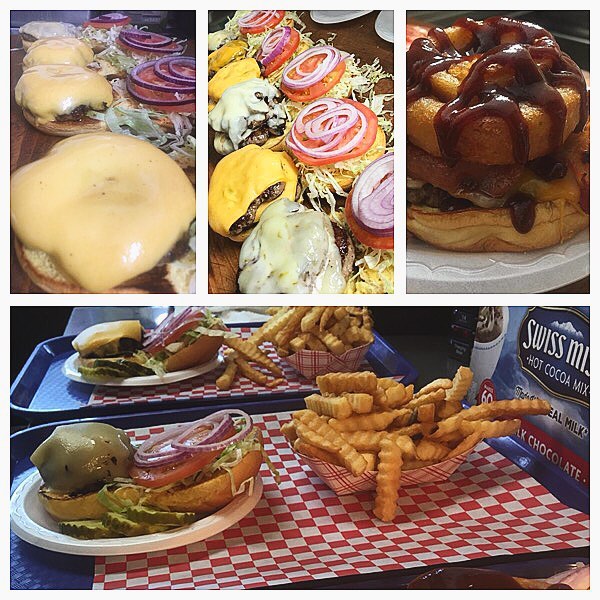 we've got the CLASSICS, SURE...
We kept all of the classics…of course…but we focused on oversized portions without oversized price.  We created imaginative cuisine that both kids and adults would find crave-worthy.
You want a hamburger or cheeseburger that's made from fresh beef that's been hand-weighed and hand-formed one patty at a time…and then (*gasp*) have it cooked to order?
We do that.
You want handmade milkshakes where as many of the ingredients are scratch-prepared and/or house-made?
We do that, too.
You want french fries that are cooked up in oil that is fresh daily, bacon that's prepared on a well-seasoned grill, that sort of thing?  
Absolutely, we do that…but…
we'RE ALSO A COMFORT FOOD INNOVATOR
Anyone can make a milkshake in basic flavors, and we certainly do create them in…
But we're talking about creating every single milkshake by hand, in dozens upon dozens of flavors (and some are very unique and upscale flavor combinations that you can't find elsewhere in the Hudson Valley, no less).  
We of course have the staples you would expect at a family-friendly establishment, but we're also packed with options that edgier epicurians eagerly encounter, too.
In short?  There's a whole lot more to us than you'd think.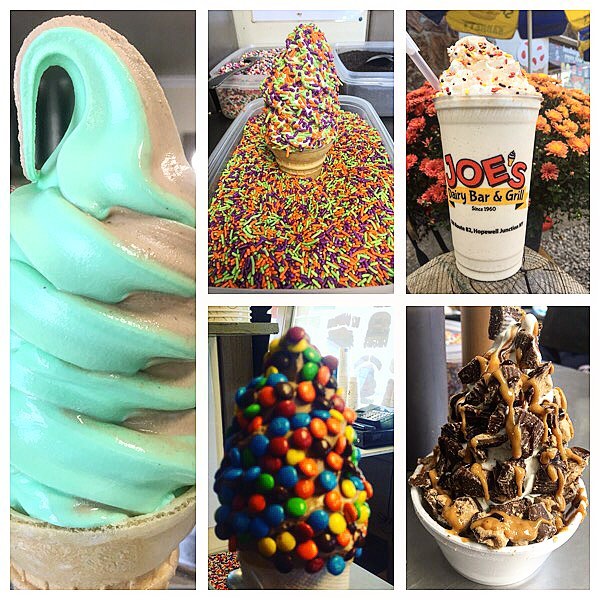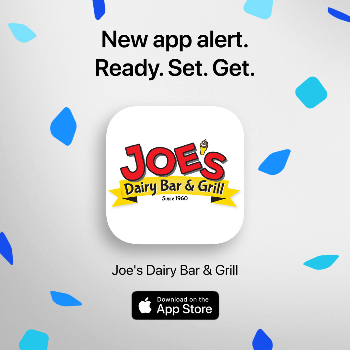 WHY WE'RE DELICIOUSLY DIFFERENT THAN OUR COMPETITORS:
We decided to focus on fast, friendly service because, sure, the lines can get long, especially on the weekends.
Note:  ordering and paying online and/or ordering via our custom app (for both Apple/iOS and Android users) will allow you to skip the line and just head to the Food Pickup Window (just a little tip).  
We are packed with culinary options no matter how simple or complex your palate is, and we have logistical options to save your sanity, whether you've got kids in tow or not.
Bottom line:  We created fierce foodie fun for memory-making-meals for busy parents on the run!  Parents who are overwhelmed and feeling a lack of creativity while hauling kids on the fly love us!
Through it all, we realized that the response has been comforting and pure love from everyone who visits Joe's Dairy Bar and Grill.
Because once you get to know us, you'll come to love us.  
OUR CREED
Joe's Dairy Bar and Grill's creed is very simple–"Over-The-Top Food, Family and Fun."
OUR ICON
Our

logo
 is the Joe's Dairy Bar and Grill icon (see right).  
It's bright and happy…just like we are and like how we know you are…or want to be. 
Be sure to value yourself and your loved ones enough to invest in happy, fun food memories by visiting Joe's Dairy Bar and Grill.
OUR RITUALS
With Joe's Dairy Bar and Grill, specifically, there are several rituals that can provide you with all of the foodie fun your family craves:  
(1) becoming a JDB Insider so that you can get all of the deals, steals, freebies and information ANY super fan of Joe's Dairy Bar and Grill would want or need;
(2) visiting our blog for a digital dose of deliciousness;
(3) enjoying Joe's Dairy Bar and Grill's informative and entertaining videos on our YouTube Channel; and
(4) ordering from us, including visiting us in person, of course!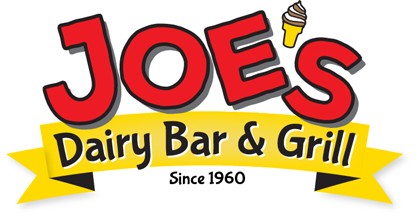 A DELICIOUS DIFFERENCE WORTH YOUR ATTENTION
Take a peek at what makes Joe's Dairy Bar and Grill a "culinary cult" worth joining.  
Here, let's indoctrinate you properly, shall we?
OUR SACRED WORDS
If you're looking to fuse family, food and fun, you want to be one of our JDB Insiders. 
If you're a member of the FREE JDB Insider Facebook Group, you'll find access to our inner circle, which is uplifting, positive and supportive…full of ferocious foodies just like YOU!
So you know, our JDB Monster Burger (double bacon cheeseburger stuffed between two grilled cheese sandwiches instead of a bun) has become a local cult classic.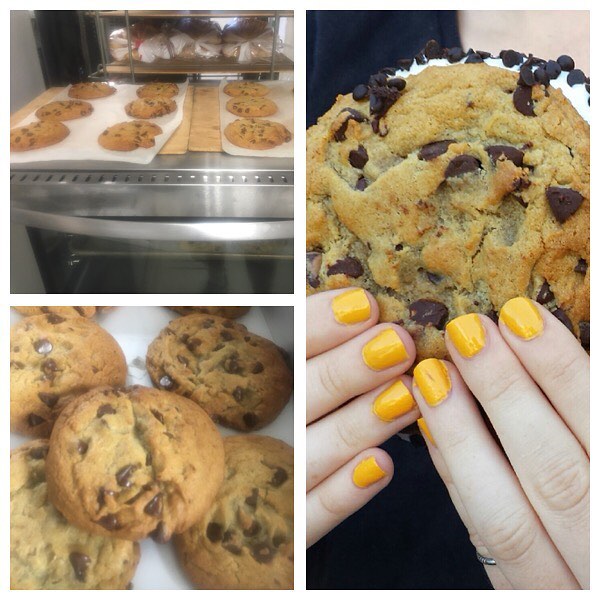 Plus, our JDB Monster Cookie (ice cream cookie sandwich) is a fan favorite (it's twice the size of a commercial Chipwich® sandwich).  And, yes, we do bake our cookies, cakes, pies, brownies, etc. fresh on our premises.  Mmmmmmm…..
And our Boris Sundae (honoring Boris from 101.5 WPDH) resulted in one of our visits to the radio station and raised money for Alex's Lemonade Stand.  We were named the Hudson Valley's Best Ice Cream for two years in a row on 101.5 WPDH alone.
But it's our Freak Shakes that had us make "The Bucket List" for The Poughkeepsie Journal and ultimately put us on the culinary map in New York State!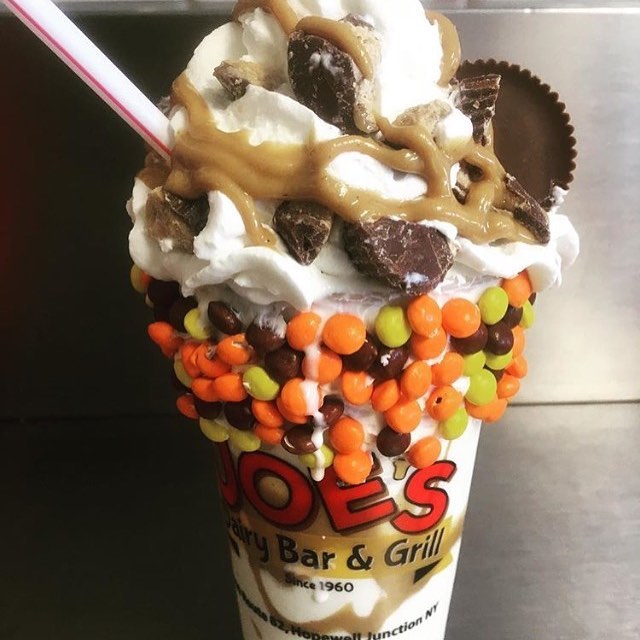 We're Happy To Feed You & Your Family
Want to be a happy fun-loving person that has found the perfect fusion between food, family and fun? 
Enjoy a trip to Joe's Dairy Bar and Grill.
We've Been Featured In...
Quite a few publications have featured us, including: