Join Our Edible Ecosystem...See How, Below...
Joe's Dairy Bar and Grill is nearly anywhere on the Internet you'd imagine. 
We enjoy providing you with multiple servings of digital comfort food…so come and get it!
Click on any of the buttons below to visit us via social media! 
We have a robust community in our Facebook Group and our Facebook Page has TONS of followers.  
We're also on SnapChat!  (As: JoesDairyBar&grill)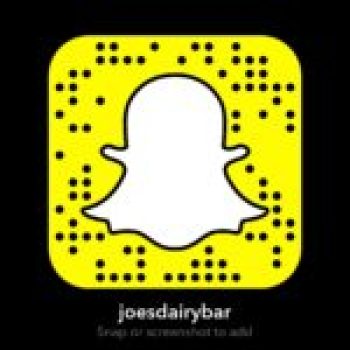 Click any of the buttons below to visit us on social media!  ⬇️
Our YouTube channel is worthy of its own spotlight–it's fabulous foodie fun!
Subscribe to it by clicking here so that you can enjoy a regular helping of our digital comfort food and to learn about the flip side of how Joe's Dairy Bar and Grill makes its meal magic.
You never know what delicious details we're going to share with you in the Joe's Dairy Bar and Grill Blog, which you can visit by clicking here.  
If you want "extra helpings" of foodie fun including inside scoops and juicy secrets as concerns our designer dishes and why they're better than our competitors, you can't do better than our YouTube channel and our Blog–they're the perfect pairing.  
In the Blog version of our Digital Comfort Food™, you'll learn tips, tricks and maybe even a recipe or two so that you can have a little more JDB yummy goodness in your life.  
And there's nothing wrong with that, JDB Family!